PERSONALIZED MEMORIES TO LAST A LIFETIME ......
WE CREATED THIS PAGE FOR ALL THE CUTE LITTLE BABIES THAT MAKE US SMILE EACH AND EVERY DAY ,BRING US ONLY JOY ,BRIGHTEN UP OUR LIVES .
HERE ARE A COUPLE OF IDEAS :
PIGGY BANK WITH YOUR CHILD'S NAME, BIRTHDAY ,WEIGHT ,LENGTH ,TIME WHEN THE BABY WAS BORN...OR ANYTHING ELSE YOU HAVE IN MIND
ALSO THE PICTURE FRAME NEXT TO THE PIGGY BANK ...just some wise advice:" HUGS AND KISSES MUST BE PAID FOR IN ADVANCE!!!".. signed by the baby
GIRL (MAGENTA, LAVENDER OR PINK FLOWERS)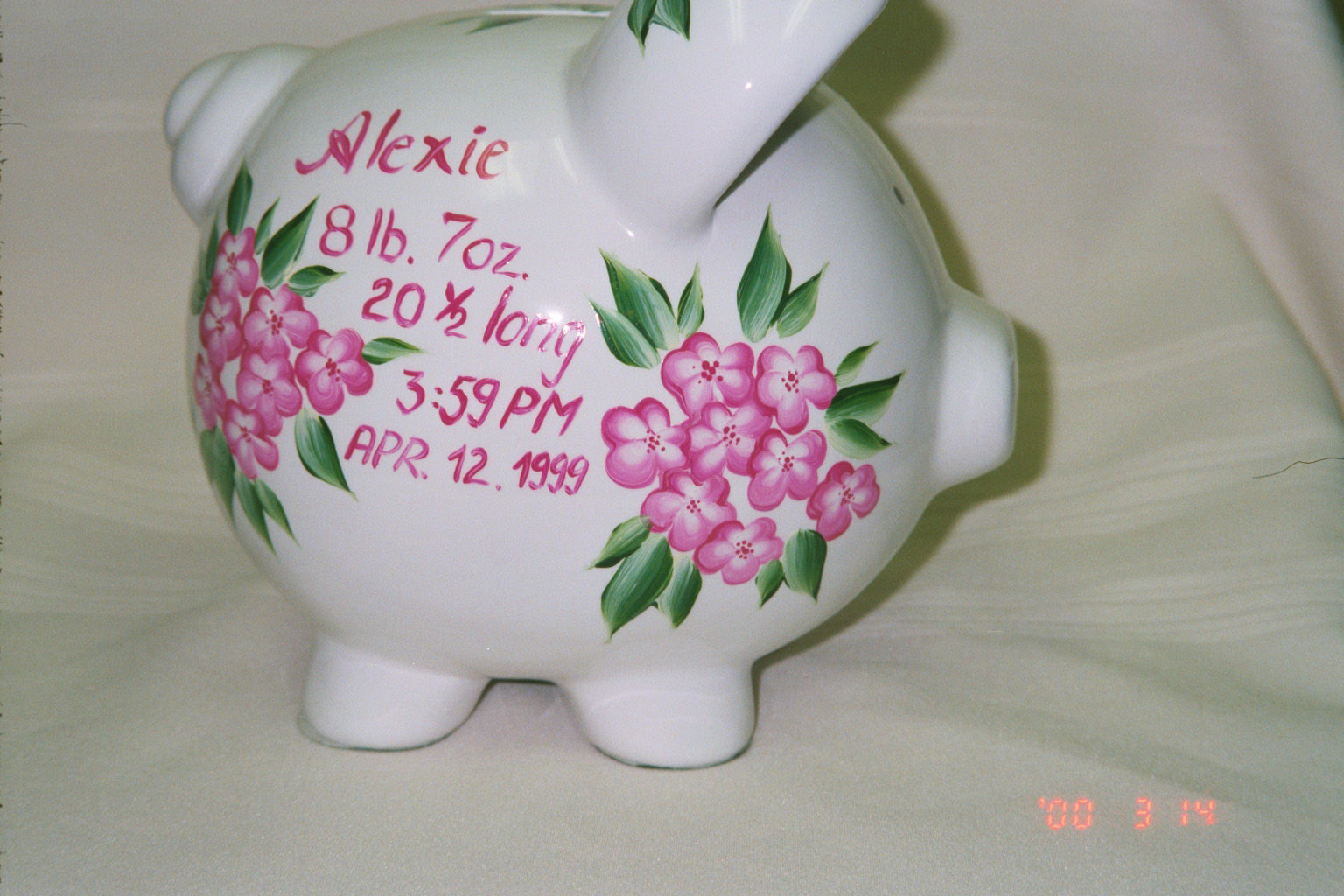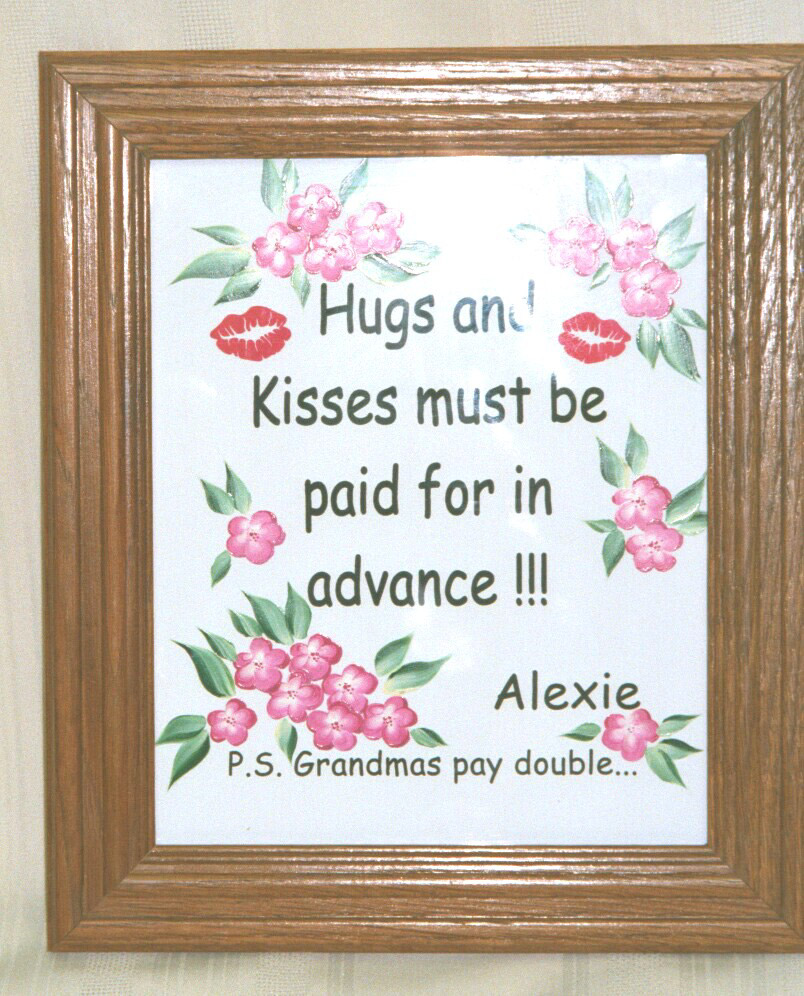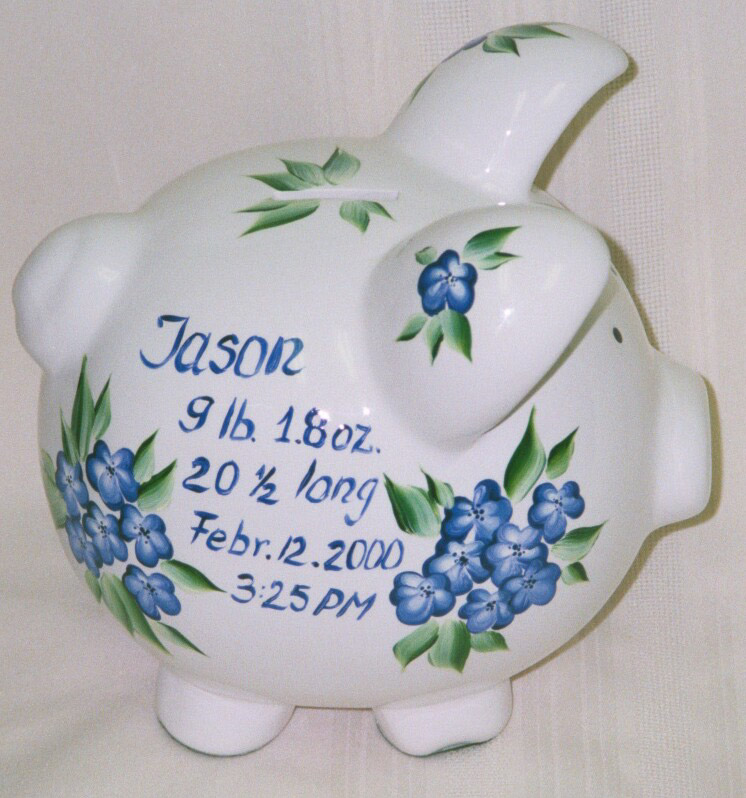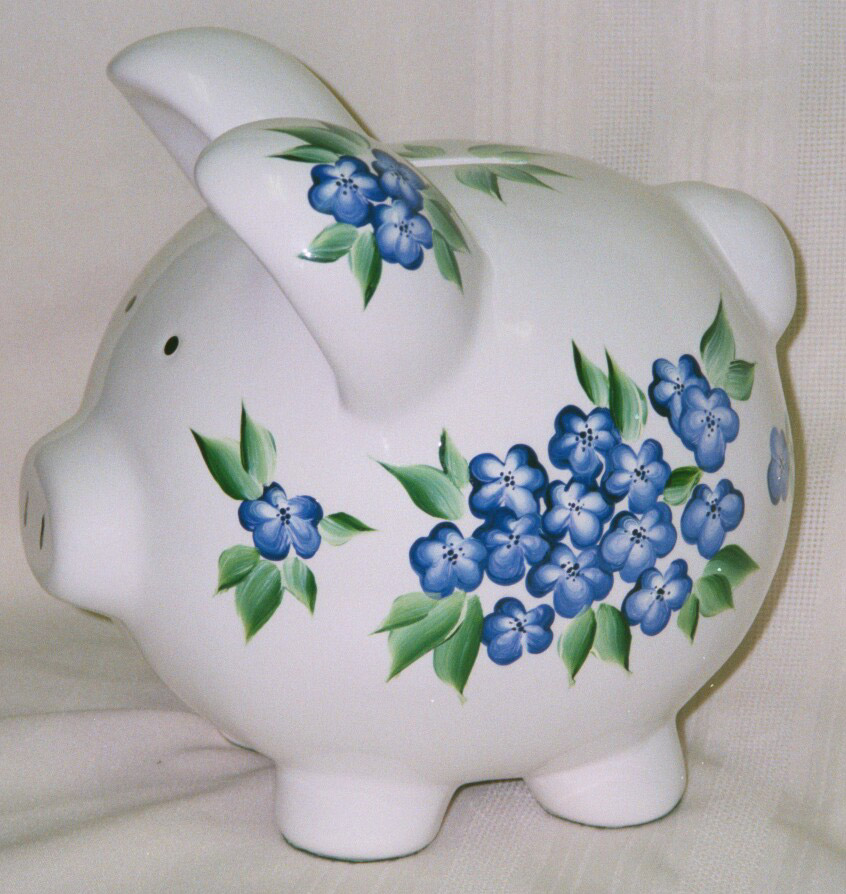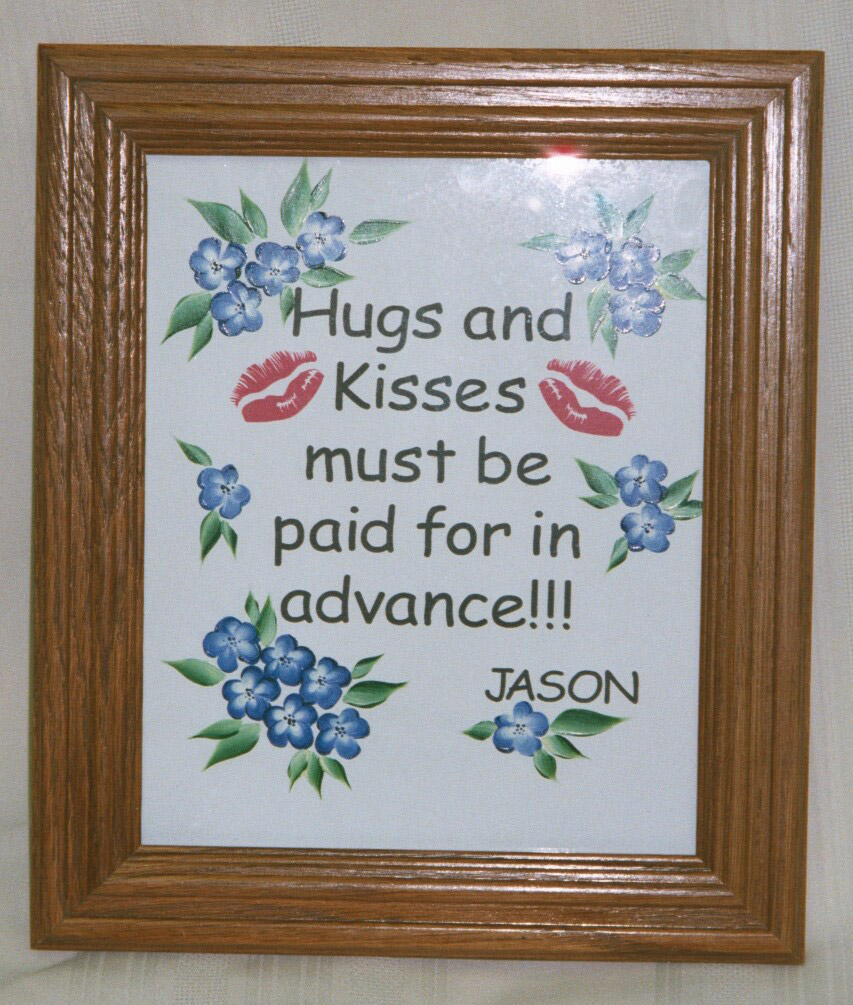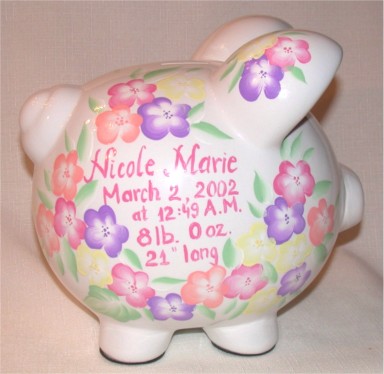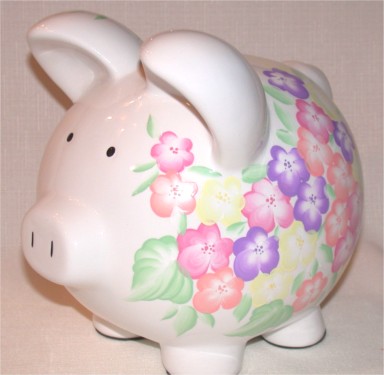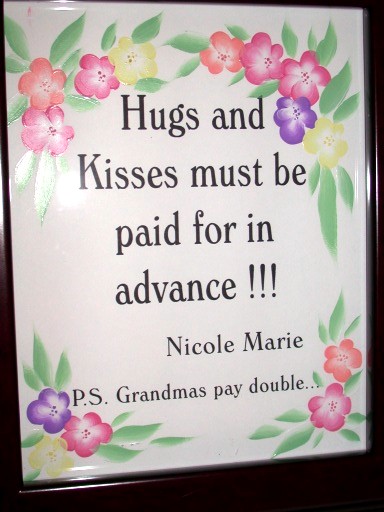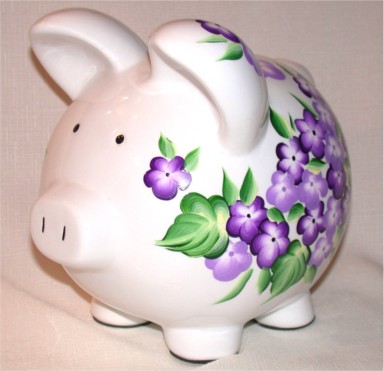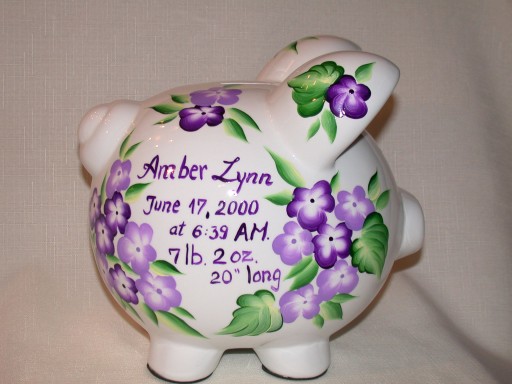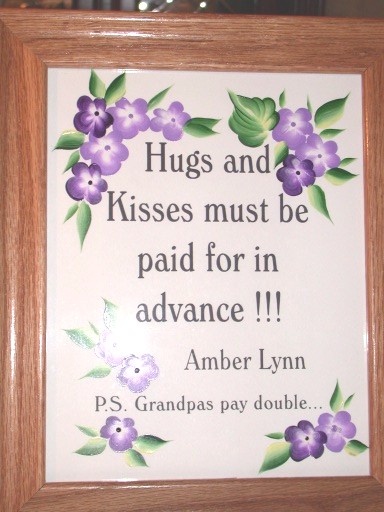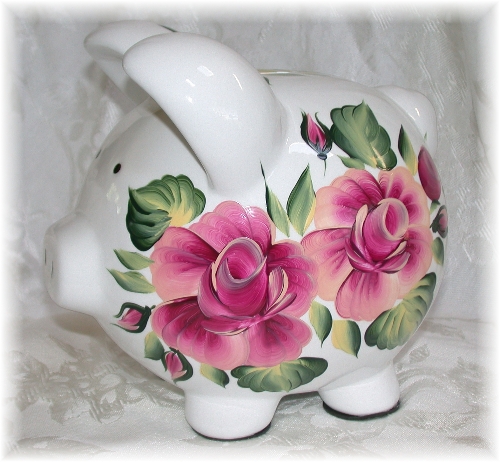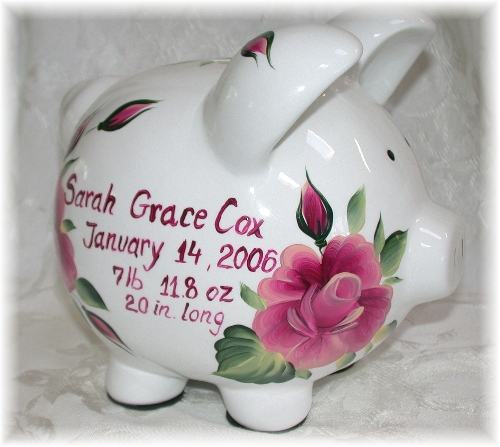 NEWBORN GIFT SET (PIGGY BANK AND PICTURE FRAME) PRICE-$60.00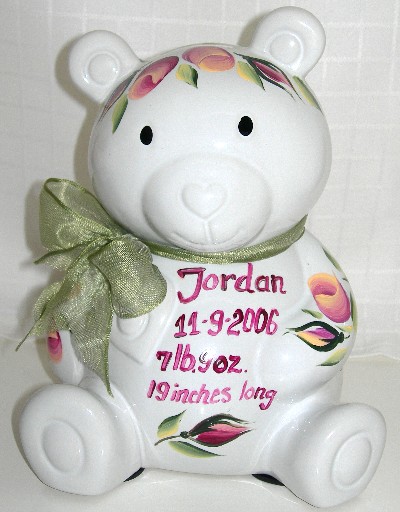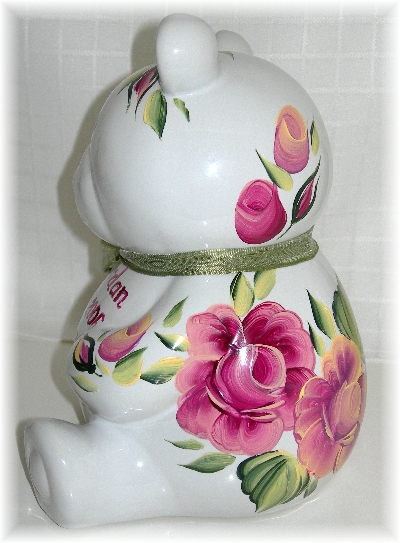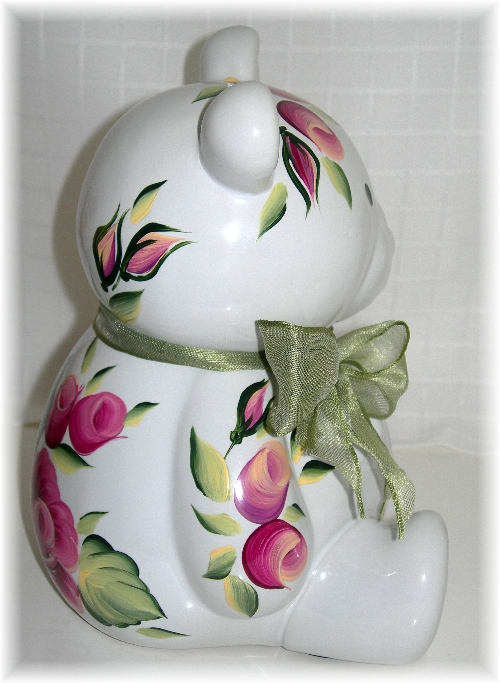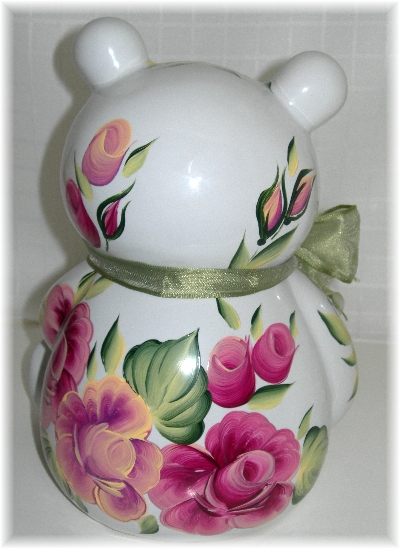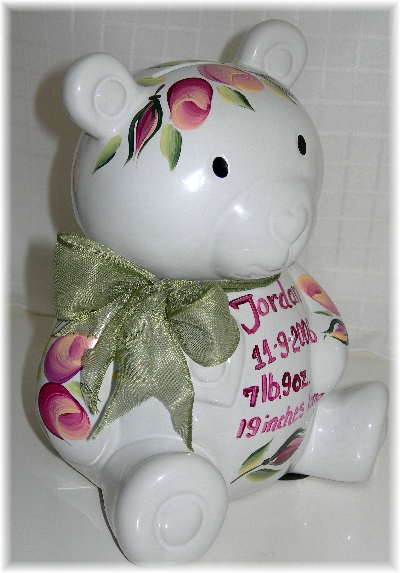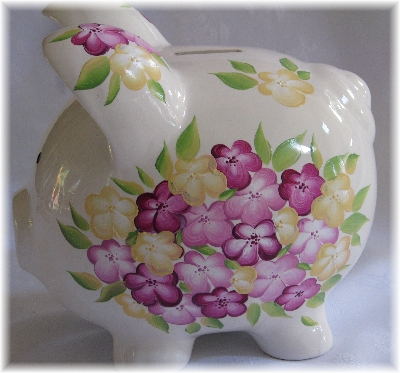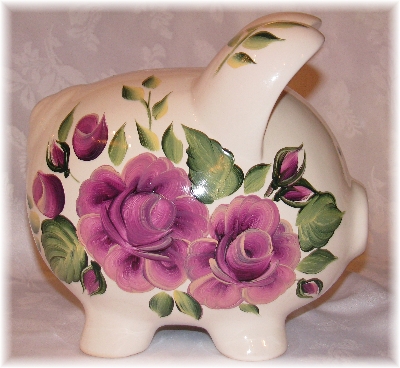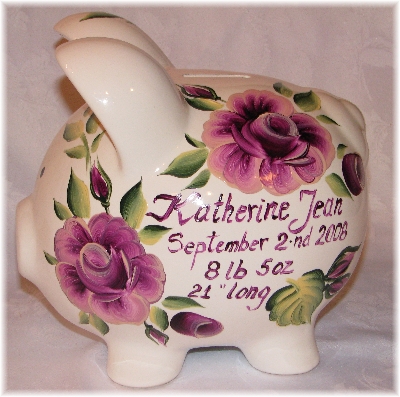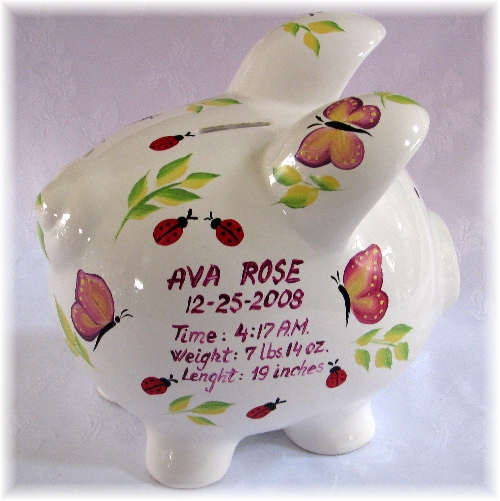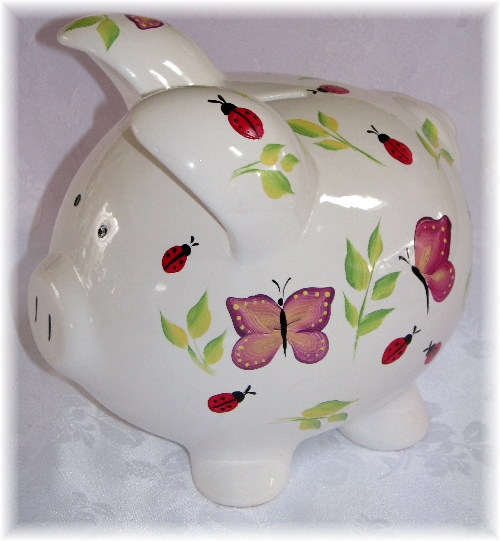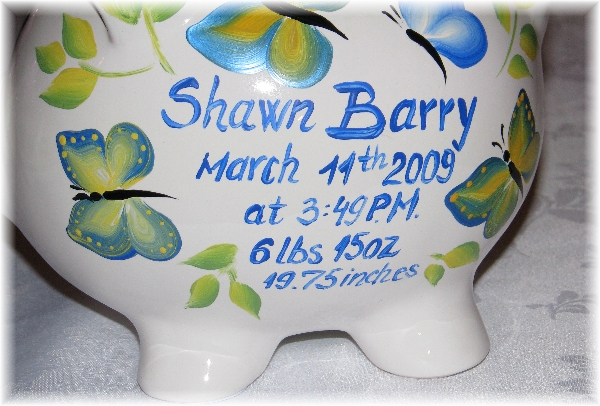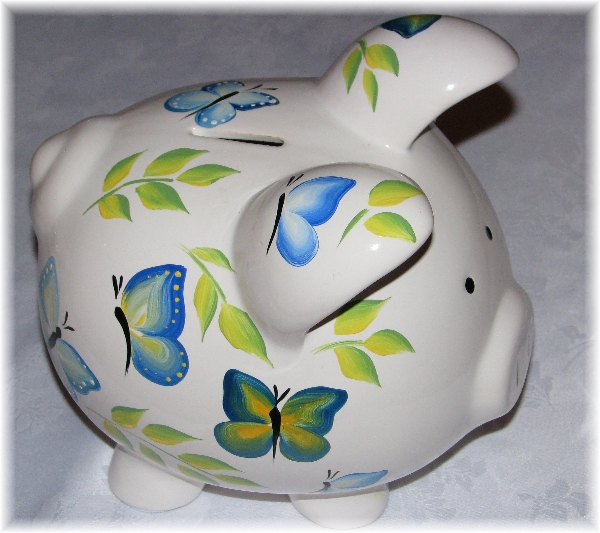 The Piggy Bank could always be a nice gift for young children for their birthdays or any other special occasion like "Communion ".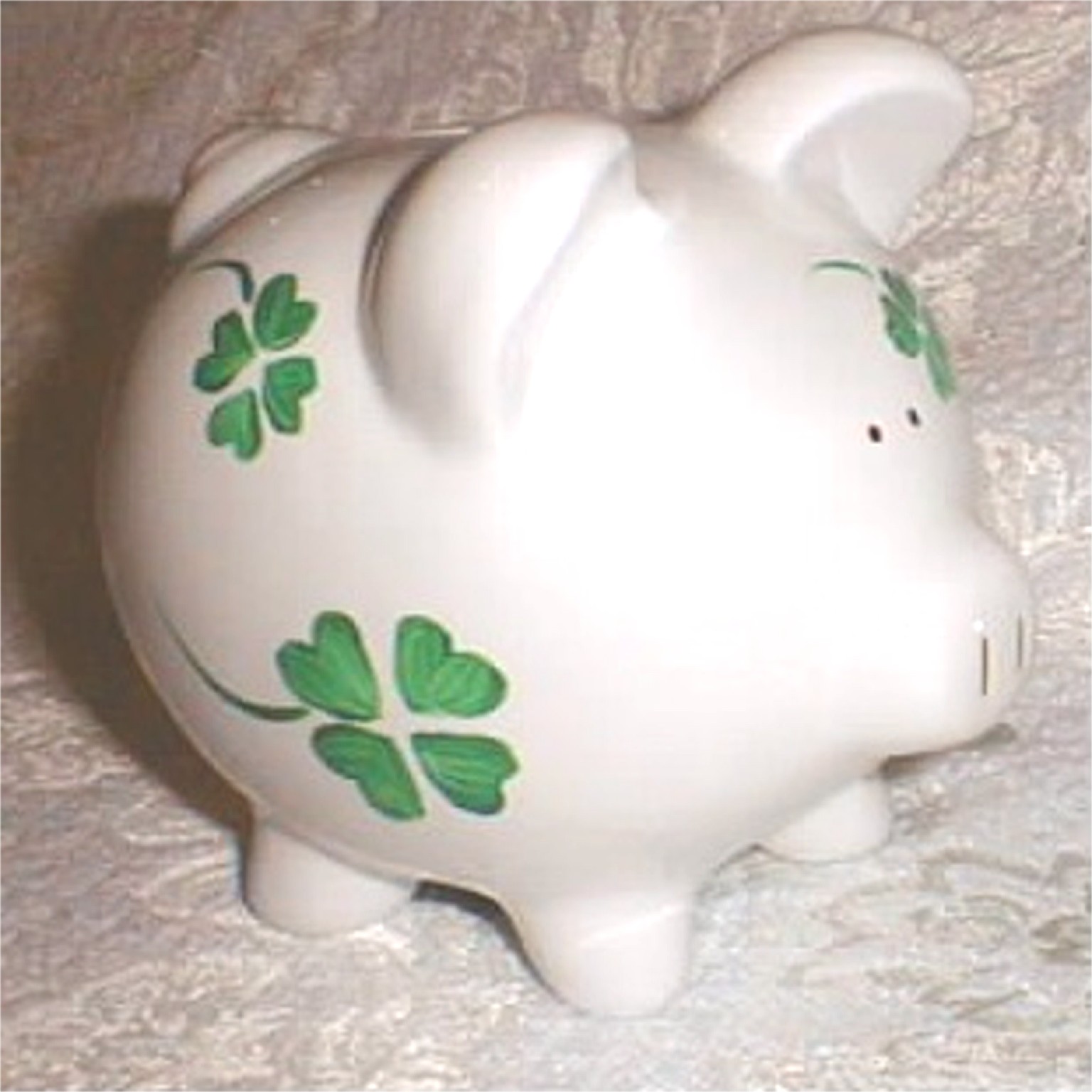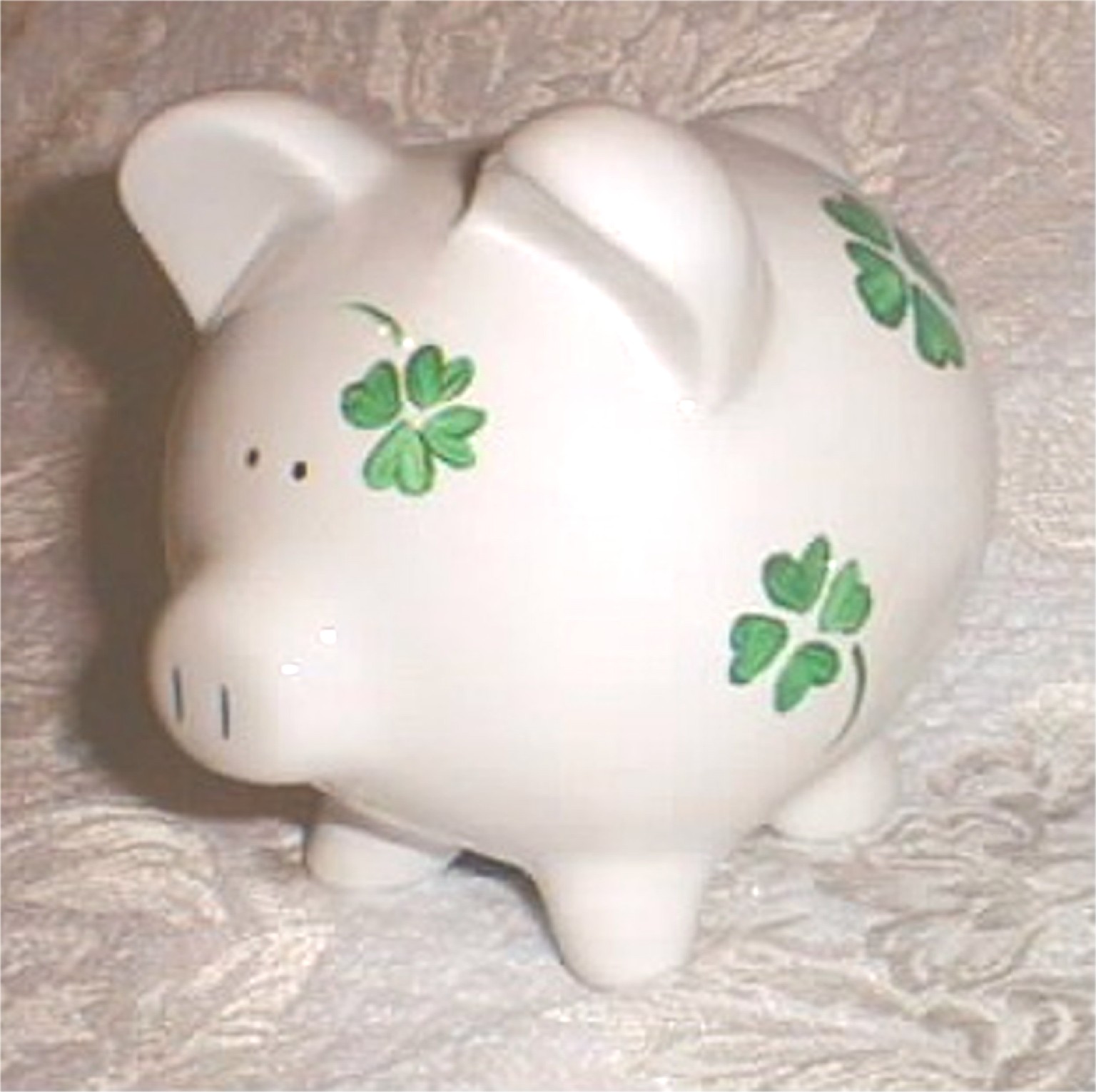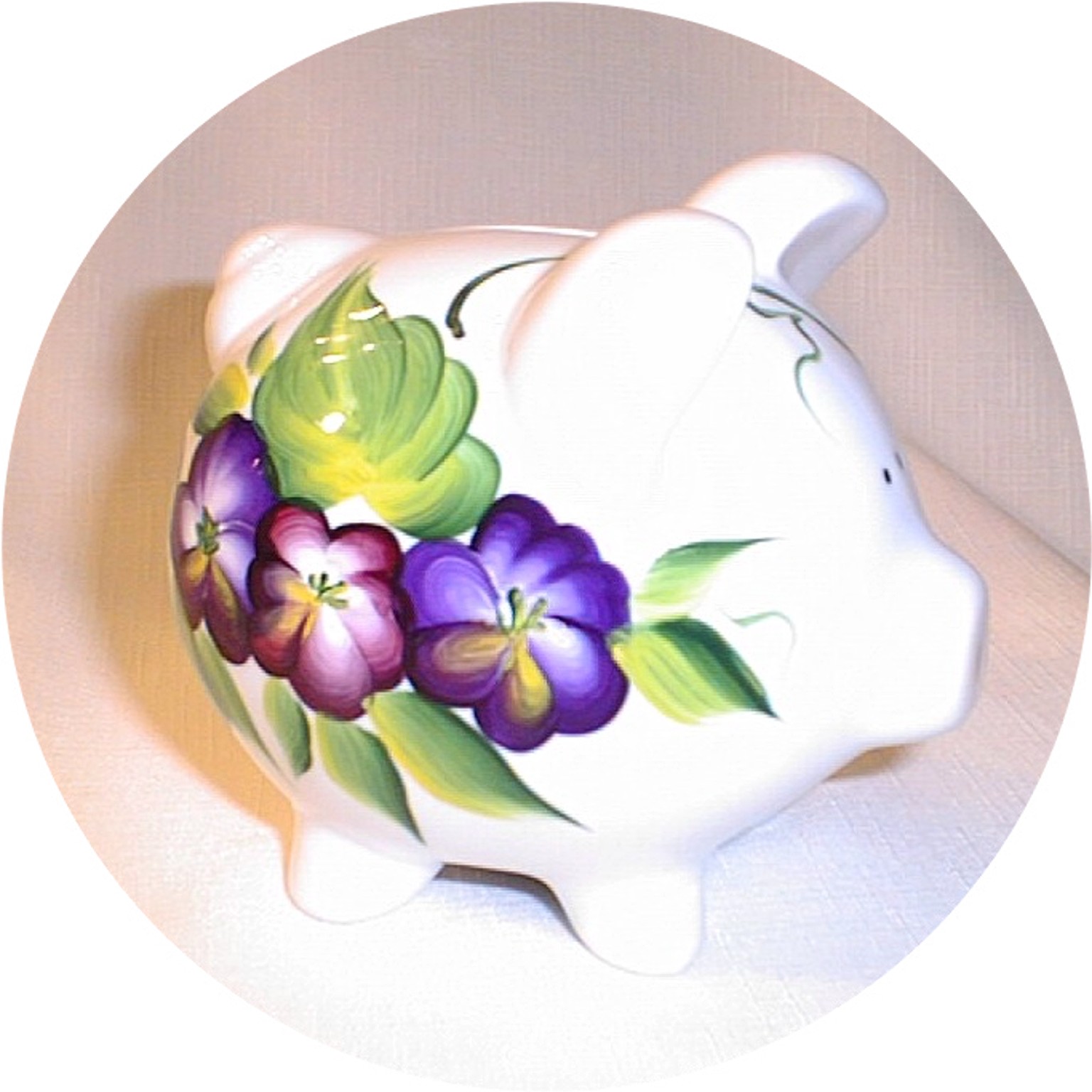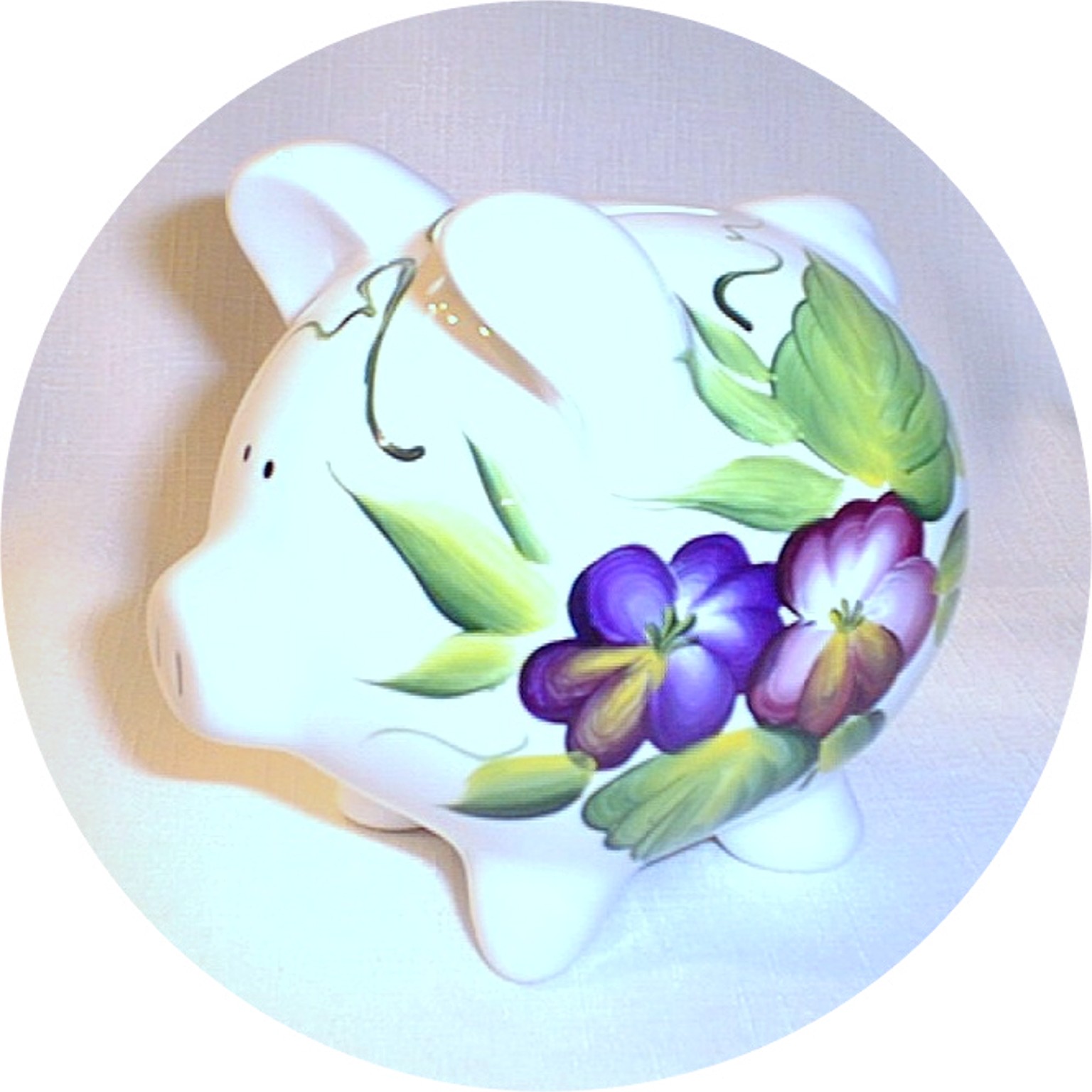 04/07/2016